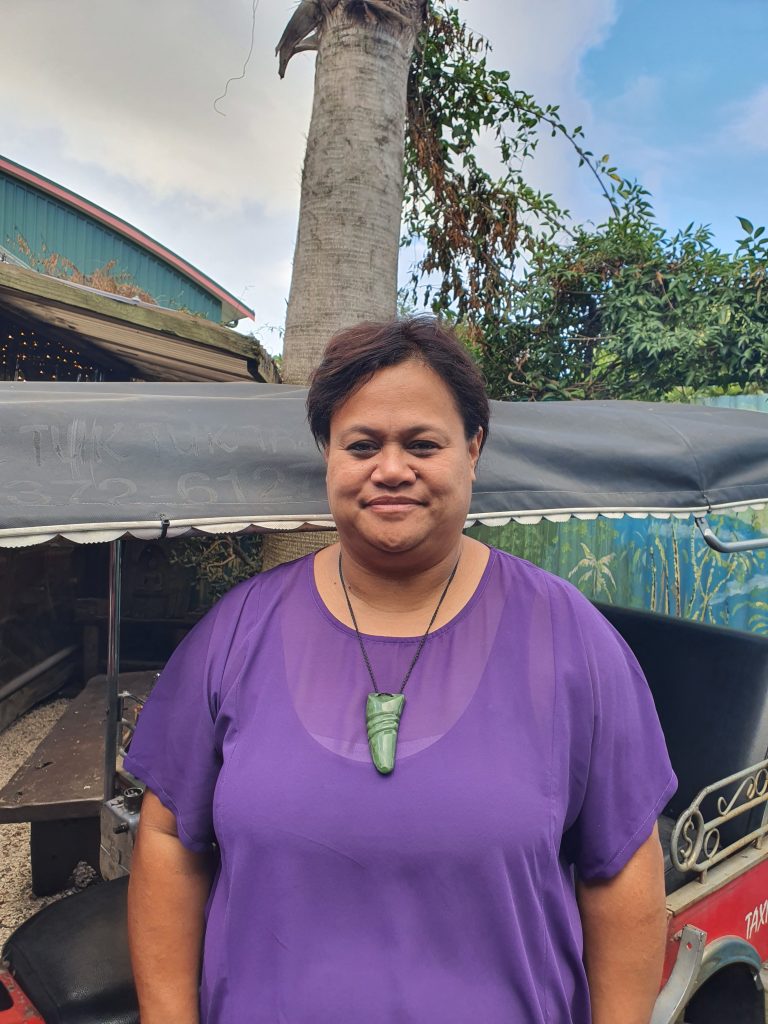 Ko Taupiri te maunga
Ko Waikato te awa
Ko Tainui te waka
Ko Ngāti Naho, Ngāti Hine me Iva ōku hapū
Ko Tainui me Hamoa ōku iwi
No Rāhui Pōkeka Ahau
Ko Leitia Preston tōku ingoa
Kia ora, Talofa lava
I am of Tainui and Samoan descent, born and raised in the Waikato district. I am passionate and an advocate for cultural capability. I believe Māori are already successful and it is about unlocking the key to realise their potential. I work alongside and support reciprocal and responsive relationships with school leaders and teachers. I am currently chairperson of Waikato Maniapoto and Hauraki Māori Wardens – working alongside iwi, manawhenua, whaanau, local marae and communities. I have a hunger to build my knowledge and understanding within Te Ao Māori. Seeking narrative stories of my iwi and hapū and understanding the impact in developing my Te Reo Māori me ona Tikanga.
Māori and Pasifika achievement and what works for students to be successful has always been a passion of my work with schools. I love being a PLD facilitator a part of Alison's team since 2009. Prior to this role, I worked as a teacher, literacy leader and Assistant Principal in a full primary school. I have taught from Years 2-8 and thoroughly enjoyed my role as a teacher. In 2009, I began working as a PLD literacy facilitator with a cluster of schools in Papakura as part of the Papakura Achievement Initiative and currently working with schools across the country to lift reading and writing achievement. In 2012 I became a mentor for the Accelerated Learning in Literacy Project and currently Regional Co-Ordinator for Vision in this Project. Another key role I am involved in is becoming a member of the New Appointments National Panel for Communities of Learning/Kaahui Ako in 2015. At this point I am involved working across three different sectors of Education; PLD, Communities of Learning/Kaahui Ako, Accelerated Learning in Literacy.
Areas of literacy that I am particularly passionate about are supporting the development of using a range of culturally responsive literacy tools to engage and motivate all students and driving effective literacy practices proven to accelerate student learning outcomes. I have extensive knowledge in assessment, effective literacy professional learning, and developing and sustaining leadership capability to enable school-wide system to lift to enable leaders to provide education that is based on equity and excellence. I also been involved in working with schools new to exploring innovative learning spaces providing PLD in literacy and what this would look like in different learning spaces. In addition to this work, I strongly mentor a cluster of teachers involved in literacy supporting leadership to develop and build in-depth inquiry cycles within and across their schools.
I implore a range of PLD approaches with a key focus on 'Ako' reciprocal learning model underpinning the way I work with colleagues, learning from each other. I believe in working collaboratively with schools and continue to read and keep up to date with the latest research underpinning collaboration to improve student outcomes.
Working with school leadership to review school-wide systems are ways I can support schools to evaluate what works for whom and why. I encourage and develop schools to lead and drive their own Professional learning and offer a range of support in the following areas;
Leading change.
Mentoring schools to self-review literacy resources.
Suggest innovative effective literacy programmes and approaches to improve student outcomes.
Building in digital technologies to assist and support literacy programmes.
Culturally responsive pedagogy -tools for literacy.
Improve teaching and learning through collaborative inquiry.
Engage schools to identify and address the equity and excellence challenges schools face to drive and improve student outcomes.
School system wide change leading to pathways to progress.
Working with principals and middle management using a range of coaching and mentoring frameworks to enable leadership to lead learning.
Integral part of my work is a focus on the spirals of inquiry. This includes an inquiry focus into the learning needs of students, utilising student and parent/whanau voice to inform and impact change, student achievement and teacher practice data, to support schools and teachers to lead rigorous approaches to inquire into teacher impact.
I am an accredited facilitator available for centrally funded PLD.