STEM Instruction and Pedagogy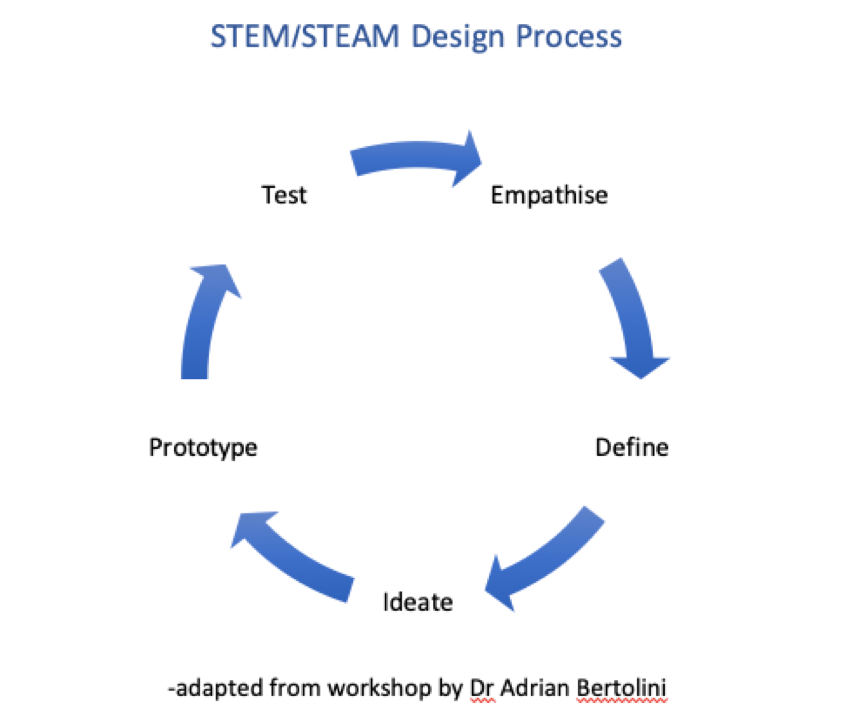 A STEM workshop, run by Dr Adrian Bertolini as part of the Melbourne Hawker-Brownlow conference, was recently attended by Alana Cantley, one of the Vision Team of facilitators. The focus of this workshop was on developing knowledge of the design process in Science, Technology, Electronics and Mathematics (STEM), or Science, Technology, Engineering, the Arts and Mathematics (STEAM) and the pedagogy that underpins the implementation of this problem-based/inquiry approach to learning. Ideas from this workshop confirmed the professional learning Alana has been doing in New Zealand schools on STEM/STEAM programmes, particularly in using these as a context for developing literacy skills and pedagogy in learning across the curriculum.

In STEM, students collaborate to develop their own solutions to authentic problems. The design process focuses on solving a problem by deconstructing it (breaking it into smaller parts), analysing the data and creating solutions by using a series of ordered steps. These steps are:
o Empathize – develop a deep understanding of the challenge
o Define – clearly articulate the problem to be solved
o Ideate – brainstorm potential solutions; select and develop a solution
o Prototype – design a prototype (or series of prototypes) to test all or part of the solution
o Test – engage in a continuous short-cycle innovation process to continually improve the design

As they move through the design process, highly capable learners in STEM use a range of skills and strategies. They are clear about what they wish to achieve and what they are working on. They identify strategies they will use to achieve their goal, and monitor their progress towards achieving the goal. They ask themselves questions as they learn, e.g. 'What do I know?', 'What do I need to do now to achieve the goals?' and they give and receive self, peer and teacher feedback throughout the design process to improve the quality of their design.

These learners also self-monitor as they consciously think about what they know and do not know, and self-reflect to monitor the effectiveness of the learning strategies they are using. They self-modify, as they adjust their learning strategies based on their self-monitoring.

The pedagogy that underpins STEM/STEAM learning is transferable across all disciplines and learning areas of the New Zealand curriculum. Teachers effectively support students' learning when they:

Support students to identify their beliefs about learning (growth versus fixed mindset)
Clearly articulate students' learning goals and what success looks like
Explicitly teach students strategies to achieve their goals
Give students opportunities to monitor their progress, receive feedback and modify their strategies.
Vision Education provides centrally funded PLD for STEM/STEAM. Schools and Kahui Ako can access PLD, in class coaching and mentoring and leadership support to develop and implement STEM/STEAM programmes.

For information contact Alana Cantley at office.vision@xtra.co.nz